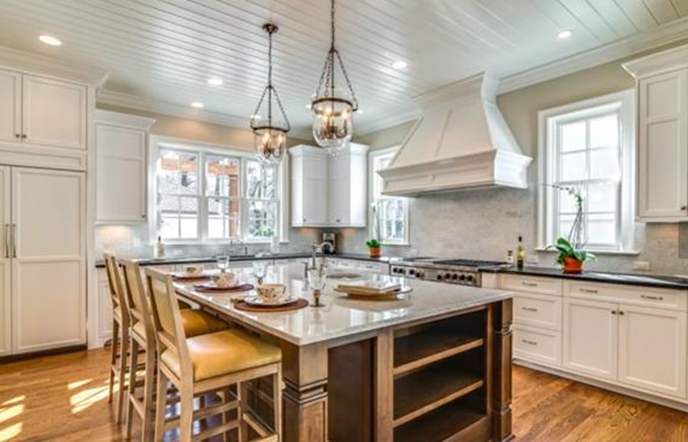 Scott and Kim Soorus purchased Lake Norman Marble & Granite in late 2010 shortly after relocating to the Lake Norman area from Kalamazoo, MI.  The facility was a small up fit rental in Mooresville.
They chose the quieter side of the lake, Denver NC,  to raise their young family.
Scott had been a successful residential builder. and Kim had worked in Marketing, Sales and Supply management for Coca-Cola and Target Corporation. Working together, the business quickly flourished as a countertop only operation in Mooresville.
By 2015 they had outgrown the Mooresville location and decided to build their new fabrication facility in the town of Denver, NC.   With the additional space they added cabinets to their offerings and rebranded the business as Lake Norman Granite + Cabinetry.
Lake Norman Granite + Cabinetry is truly a family business with several generations now contributing.  We would love the opportunity to assist your family in completing your new home or desired remodel.
We look forward to working with you!
Sincerely,
Scott & Kim Soorus